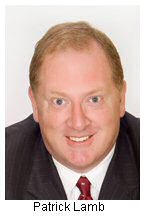 From and article by Correy E. Stephenson, Esq., Associate Editor of Lawyers Weekly: "Solos and small firms looking for ways to attract new customers and stabilize their income should consider an increasingly popular option: portfolio billing.
"Portfolio billing is an arrangement where a law firm takes on all the legal work – or a specific subset of legal work, like all employment litigation, for example – for a client at a flat fee, explained Larry Bodine, a business development advisor at Chicago-based Larry Bodine Marketing and owner of the site www.LawMarketing.com.
"The arrangement offers benefits for clients – pre-determined legal costs – as well as law firms – predictable income.
"The trend began with larger firms, like Shook, Hardy & Bacon, which agreed to handle all of Tyco, Inc.'s product liability litigation, and Orrick Herrington & Sutcliffe, which represents Levi Strauss & Co. in all non-intellectual property issues.
"But this form of alternative billing is also a viable option for smaller firms and even sole practitioners.The following are some of the issues to consider when crafting a portfolio billing agreement:
Define the scope.
Consider resources.
Historical costs.
Time period.
Trust and communication.
Patrick Lamb, a partner at the nine-member Valorem Law Firm in Chicago, agreed.
Lamb and his partners started Valorem in January 2008 with an alternative billing philosophy, and he estimated that roughly 30 percent of the firm's work is done as part of a portfolio billing agreement.
"Portfolio billing is a great thing for small firms and solos," he said. "It smooths out bumps and provides predictable revenue flow, so you can meet payroll, pay rent, etc. And it allows you to offer value to clients."
For the full article, please go here.
Read more detail on Legal News Directory – Legal Marketing
Legal notice about the
Portfolio billing: A valuable option for solos, small firms
rubric : Hukuki Net Legal News is not responsible for the privacy statements or other content from Web sites outside of the Hukuki.net site. Please refer the progenitor link to check the legal entity of this resource hereinabove.
Do you need High Quality Legal documents or forms related to Portfolio billing: A valuable option for solos, small firms?